Tennis Lessons in Hampton Roads, Virginia
01/02/2017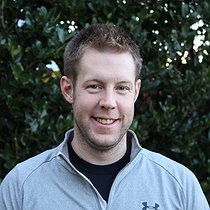 Scott Baxter is a USPTA certified tennis professional with an elite Professional rating from Virginia Beach, Virginia. While Scott has a strong playing background most would argue he is an even better instructor and that he has differentiated himself from ot...
read more »
06/14/2018
Book tennis lessons with the CEO of PlayYourCourt.com. View full bio, availability and pricing info here:https://www.playyourcourt.com/tennis-pros/virginia-beach-va/141/
08/13/2015
Virginia Beach
THE FOUNDERS INN AND SPA in Virginia BeachContact the Head Tennis Professional, John Struzzo, at (757) 202-7286 for information on tennis lessons and clinicsYou can also contact The Founders Inn and Spa directly for more information about tennis:1-757-366-5790Or, go to The Founders Inn website for more information at: www.foundersinn.comLook under the Spa or Local Activities sections on the website for tennis info...
03/03/2015
PLAY TENNIS BETTER THAN YOU EVER DREAMEDDIAGNOSTIC TENNIS...ITS FINALLY HEREGUARANTEED RESULTS OR YOUR MONEY BACKSIGN UP TODAY FOR YOUR COMPLIMENTARY EVALUATIONHURRY SPACES ARE LIMITED
09/04/2012
Norfolk
So what are your tennis goals for this year? Make varsity? Move from 3.5 to 4.0? Beat your Thursday morning singles opponent (finally!)??? Well, whatever your goals may be... I CAN HELP!!!I am a former college player (Goshen College, Indiana) and coach (College of Wooster, Ohio) and I played singles at the 4.5 level for many years (winning many matches). My USTA team often competed in post-season play and my colle...
01/02/2012
Cavalier Golf and Yacht Club
Private/Semi-Private Lessons:Lesson Objective: Structure the lessons to fit your objectives. Focus on such things as stroke production, strategy, the mental game of tennis, match play (with feedback) or any combination thereof -- you decide.Private/Semiprivate Cost (Discount Special): $60/hr. for 1-4 students. Register and pay for a package of 4 lessons and receive a 20% discount ($48/hr. for 1-4 students).Group L...
Browse other cities in Virginia