Tennis Lessons in Omaha, Nebraska
06/18/2018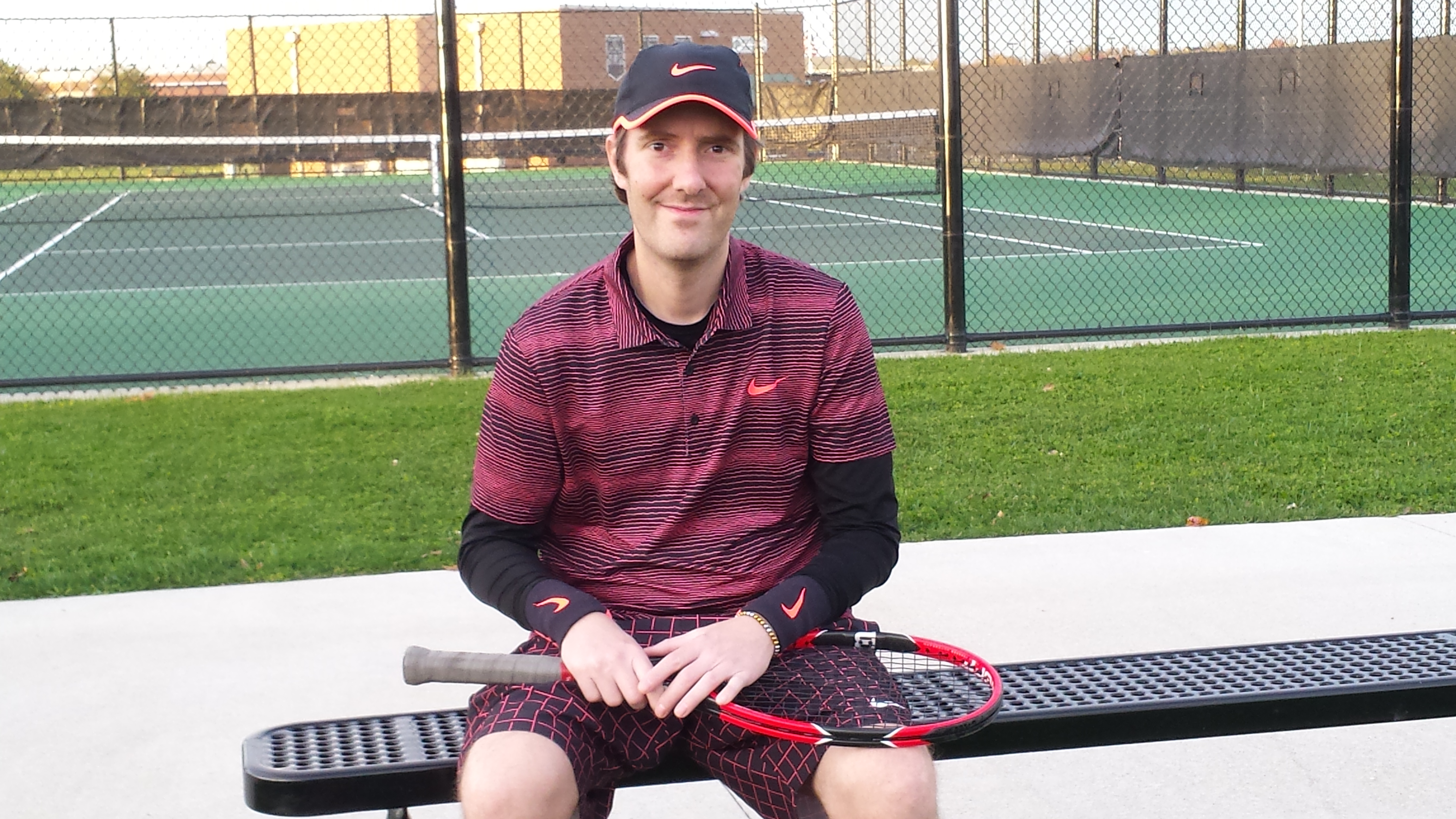 I teach all age groups regularly and love to have a good time on the court. I'm also extremely knowledgeable about the techniques of tennis. So not only will you learn a lot of valuable information, you will have a good time doing so!
read more »
01/25/2016
Millard West High School
Hello, my name is Tom Koziol! I am a certified USPTA and PTR coach and the head for the Millard West Wildcats. The facility at Millard West has 6 courts with windscreens. I teach basic, intermediate, and advanced tennis players all aspects of tennis. I teach modern techniques and build you from the ground up. Or I can help you improve your own unique style. I specialize in stroke analysis and strategy. I offer pri...
03/03/2015
Omaha/Ralston
I'm offering tennis lessons during the summer on weekdays for $25/hour. These can be small group lessons, or private lessons. I can work with players of all abilities.I played college tennis, and have coached high school tennis for 5 years. I won't bore you with all the various tennis awards I have won, I just want to teach you the greatest game there is!My weekends have all been booked, but reply to this post to ...
03/03/2015
Ralston/Papillion
If you or somebody you know is looking for group or private tennis lessons feel free to email me at anytime. I have very reasonable rates and am very flexible to meet your needs. I have been coaching HS tennis in the area over the pasteight seasons and will continue to do so in the future. I have ran three different kids clinics over the past three summers and have been doing private and group lessons the past fou...
02/23/2015
Papillion
If you are looking for private lessons for yourself or possibly your kids please feel free to email me at anytime. I currently am a Junior Varsity tennis coach and have over 20 years of tennis experience. I have flexible hours and am willing to meet you where it best works. Please email me at
[email protected]
and hopefully we can make it work.Thanks so much.Randy
02/23/2015
I'm a former Division I college tennis player offering hitting sessions and tennis lessons for all types of players!I started playing in elementary school, and later competed in USTA and high school state tournaments. I like to teach the way I was taught, and focus on fundamentals and technique. If you're more advanced, we can work on game development, strategies, developing a transition game, and increasing shot ...
02/09/2015
My name is Alex and I am a college student offering private tennis lessons for adults and children. My fee is $20 an hour. I am also available as a hitting partner if you are preparing for a tournament or would like to sharpen your tennis. As a hitting partner, my fee is $15 an hour.My lessons can include technique, strategy, and rules of the game. I can tailor my lessons to your needs and requests.I have played c...
05/22/2013
I'm offering small group or private tennis lessons for $25/hour during the weekdays this summer.I played college tennis, and have coached high school tennis for the last 4 years.My weekends are already all booked up, but reply to this post to see if we can schedule for a weekday time slot this summer!Thanks!
09/18/2008
Aspen Park
I teach basic to intermediate players various dimensions of the sportof tennis. Everything from scoring to form, and even psychologicalstrategy. I was privileged to have one of the best tennis coaches inNebraska teach me. I will work with people looking to get competitiveand serious. However, I am more focused on improving your game andhaving fun. Tennis Experience:-4th place at State (class b #2 Singles)-2nd plac...
Browse other cities in Nebraska