Tennis Lessons in Schaumburg, Illinois
08/19/2017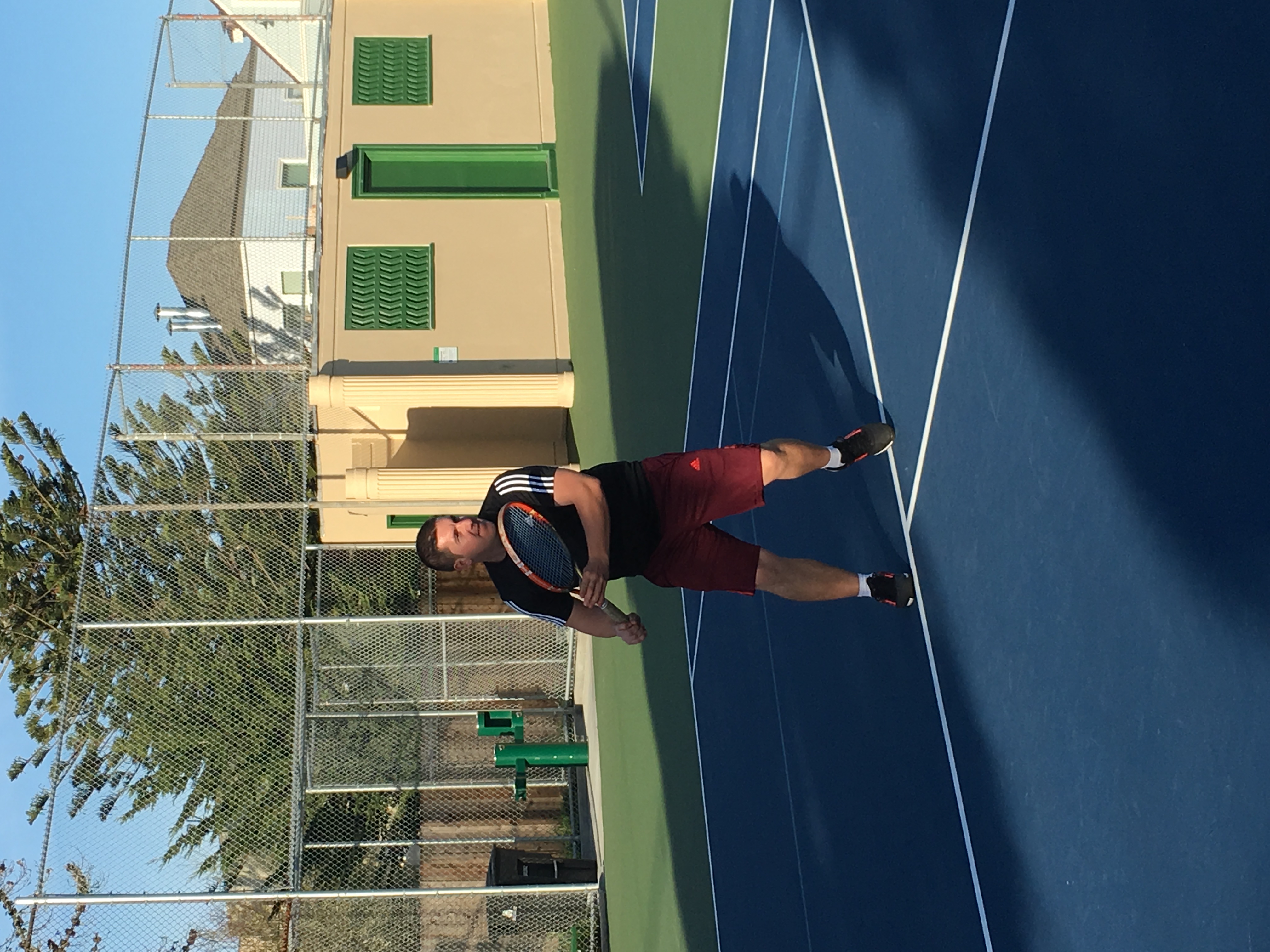 Hi, my name is Misi. I love to teach tennis! I worked at a tennis academy in Hungary before moving to the United States last year. I'm PTR certified and also I have a master's degree in physical education from a Romanian University. I enjoy teaching all level ...
read more »
03/03/2015
NW Suburbs
I have been teaching for over 7 years and currently play for the University of Wisconsin-Whitewater. In doubles, I am nationally ranked #18 in DIII Women's Tennis. Please scroll below to find the location nearest you: Bloomingdale, Glendale Heights, Itasca, Roselle. **Private lessons are also available upon request** For more information about me or the tennis programs, please go to http://www.michelledtennis.webs...
02/23/2015
NW Suburbs of Chicago
Hello, My name is Ted and I have been playing tennis for 22 years and coaching for 14 years. I played in the Western division of the USTA Juniors and acquired enough points to play in the National Boys Tennis Championships in Kalamazoo, MI. I played Varsity tennis for Conant HS in Hoffman Estates for 4 years and played first doubles and singles my junior and senior years respectfully. I went on to play Division II...
02/23/2015
Northwest Suburbs of Chicago
Private/Semi-Private Lessons:Lesson Objective: Structurethe lessons to fit your needs. Focus on stroke production, strategy,the mental game of tennis, match play (with feedback) or anycombination you decide. No matter what type of player you are, we willhelp you develop your game to a higher level. We will help you improveyour game for High School, Tournaments and Leagues.Private/Semiprivate Cost: $30/hr.for 1 stu...
06/30/2008
Harper College
College Students looking for anyone interested to learn tennis. Looking for beginners who have an interest in tennis, but all abilities are welcome.Time: 9am-10am; 10am-11am; 11am-12pm.Location: Harper College CourtsDays: Monday, Tuesday, Thursday, and Saturday.Experience: 7 years each including High School Varsity; left-handed and right-handed coaches.Group lessons: $20/hr.Private lessons: $35/hr.Classes begin on...
Browse other cities in Illinois