Tennis Lessons in Suwanee, Georgia
06/18/2018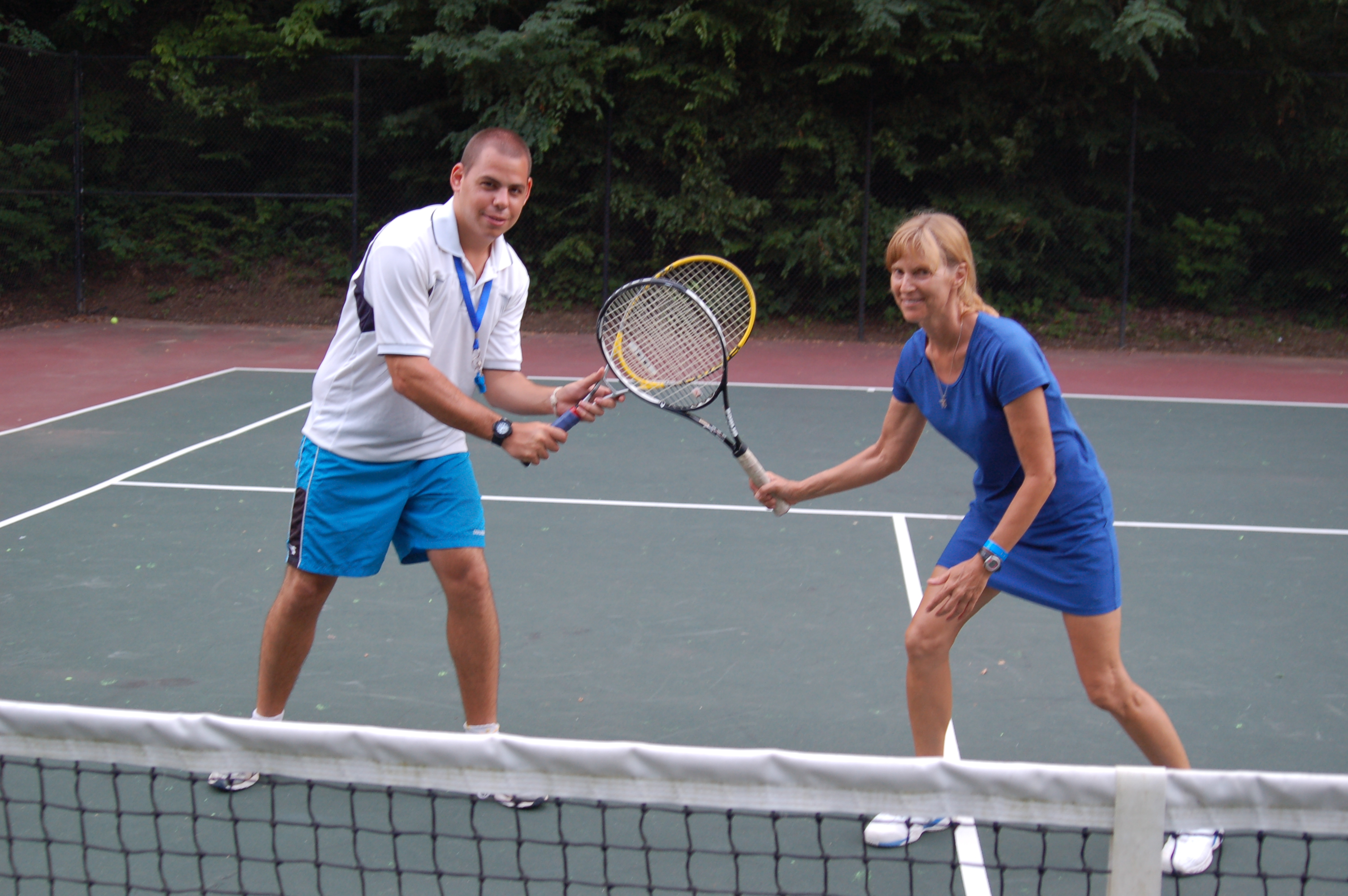 Whether you want to learn tennis for fun or competition, I am dedicated to your individual styles & goals. I love teaching kids & instilling a life long love of the game just as much as I enjoy teaching adults. Enthusiastic, encouraging, motivating & patience...
read more »
06/22/2016
on your tennis court
www.saby.usptapro.comServices:*Private and semi private lessons: $60/hour*Group lessons and team coaching: $70/hour
06/06/2015
Hi!My name is Tim Monacella. I am 29 years old & a teaching pro based out of the Atlanta Area. I am a USPTA certified Teaching Pro. I have taught at various clubs and stores such as Chateau Elan, Collins Hill Athletic Club andPGA Superstore.I have experience in Junior development and Recreational tennis.My specialties include stroke development, movement on the court, and strategy.Ihave a passion for teaching ...
03/03/2015
Richland Tennis off-l'ville-suwanee rd
TENNIS FOR ALLLive for the game & love the game My name is Donovan Goodman and I am the Head Professional at Goodman Tennis. I've played professional tennis in Jamaica and the other Caribbean Islands. While I lived in New York, I played the local circuit, winning the Daniel Burgess Tournament in Long Island. For the past 25 years, I've been involved in tennis, both as a coach and an avid player. I am a certif...
02/23/2015
Private/Semi-Private Lessons:Lesson Objective: Structure the lessons to fit your objectives. Focus on such things as stroke production, strategy, the mental game of tennis, match play (with feedback) or any combination thereof -- you decide.Private/Semiprivate Cost (Discount Special): $50/hr for 1student , $25 1-4 students. Register and pay for a package of 4 lessons and receive a 10% discount ( for 1-4 students)....
09/27/2011
Duluth, GA Woodehaven subdivision
http://www.glidetour.com/video_home_tour.php?homeID=6191Three renovated, lighted tennis courts that are rarely used! Come visit our neighborhood garage sale on October 8th and stop by our open house!Woodehaven townhome subdivisionNorth of Pleasant Hill and State Bridge Rd.Duluth, GA.
08/09/2011
Please check out my website at www.macleanprofessionaltennis.com to get all the information you need about my tennis coaching credentials and the services I offer. I am a USPTA certified pro with over 20 years tennis coaching experience. I will travel up to 25 miles to coach you or your team and I have courts available if you do not. Please contact me at 404-803-1600 or visit my website that is listed above for co...
08/07/2009
Duluth
Take lessons with a current collegiate athlete and #1 player from Fairleigh Dickinson University. I'm a committed tennis player/coach with 15 years of experience with the following credentials: 2008 Singles Champion in the Middle-Atlantic Conference, 1998 ALTA Jr. Boys' Champion of Atlanta, & workingfouryears of Summer Clinics for tennis professionals Jim Purdom and Jim Harp (the last clinic being at Windermer...
Browse other cities in Georgia