Tennis Lessons in Lawrenceville, Georgia
08/22/2017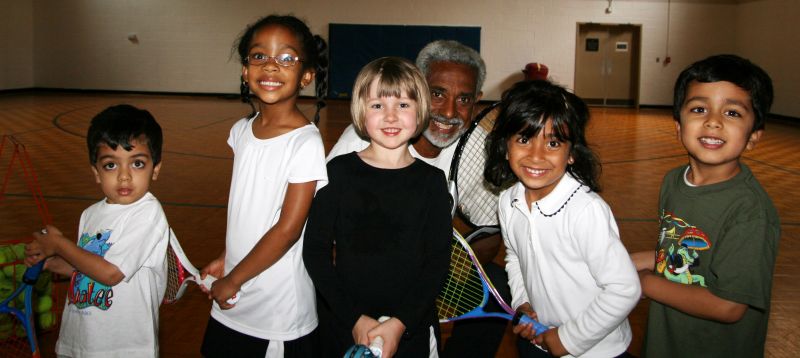 "Marcel is a master of tennis and he has brought my game to a whole new level. Marcel's vast understanding of all the nuances of tennis as well as his many years of experience put him in a class above all others. Kindness and patience exemplify this gentleman. ...
read more »
03/03/2015
Rhodes Jordan Park. Happy to travel.
USPTA Tennis Instructor: Jonathan AtkinsWhere: Gwinnett and Hall CountiesTennis Ball Machine, Footwork, Cardio Tennis, Private Lessons, Group Lessons, Racquet Maintanence, Re-String / Re-GripWe provide lessons for beginners, intermediate or even advanced players. We provide top-notch tennis instruction at affordable pricing. Call me at 706-676-8508 or e-mail me at
[email protected]
for details!.
02/23/2015
Buford, Duluth,lawrenceville
TENNIS FOR ALL Live for the game & love the game My name is Donovan Goodman and I am the Head Professional at Goodman Tennis. I've played professional tennis in Jamaica and the other Caribbean Islands. While I lived in New York, I played the local circuit, winning the Daniel Burgess Tournament in Long Island. For the past 25 years, I've been involved in tennis, both as a coach and an avid player. I am a certif...
02/23/2015
Lville-suwanee road
Tennis Coaching for everyone, Kids ,Juniors, and adultsWe will develop your strokes into a powerful and winning tool "backhand, forehand and serving"I have been teaching tennis for the past 30 years, and I have extensive experience in league tennis .PLease feel free to call (404)6642538 any time to schedule a lesson or hitting practice
06/23/2011
We offer private, semi-private, and small group lessons for Lawrenceville, Suwanee, Buford, Sugar Hill, and Dacula. Our lessons are based on modern methodologies and we have fun on the court! Tennis is a great way to have fun and get exercise.
12/01/2010
We are a team of USPTA Certified Individuals,Committed, Successful Individuals devoted to helping people growth through Atlanta Tennis Coaching. As Atlanta Tennis Instructors, ALTA Team Coaches, and Tournament Organizers, we bring our Knowledge and Skills in world-class mannerWe Create a fun non-threatening, and productive atmosphere which we help our Atlanta Tennis Clients to learn and prosper in the wonderful g...
Browse other cities in Georgia