Tennis Lessons in Tarpon Springs, Florida
12/04/2016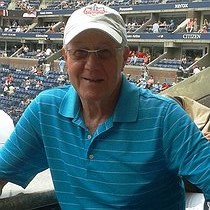 A recommendation from US Naval Academy Head Tennis Coach, John Officer - "Paul is the perfect instructor for those learning the sport of tennis and those trying to improve or refine their game. He helps to instill in his students a love of the game of tennis."
read more »
11/30/2014
Lesson objective: structure the lessons to fit your objective. Focus on such things as strokeProduction, strategy,the mental game of tennis, match play, or any combination thereof.Private/ semiprivate Group lessonsMature tennisAdvancedJuniors Tennis pro for over 20 years. Experienced tennis teaching in South America and Europe.Speaks, English, Portuguese, Spanish, French.
04/04/2009
DO YOU WANT TO PLAY? WE HAVE THE PLACE FOR YOU.Red clay 6 courts & 2 hard with lights.LOOKING FOR LESSONS,LEAGUE.Restringing,balls equipment, new & used.Are you looking for TENNIS COURTS? SPACE AVAILABLE.
Browse other cities in Florida