Tennis Lessons in St. Petersburg, Florida
08/14/2017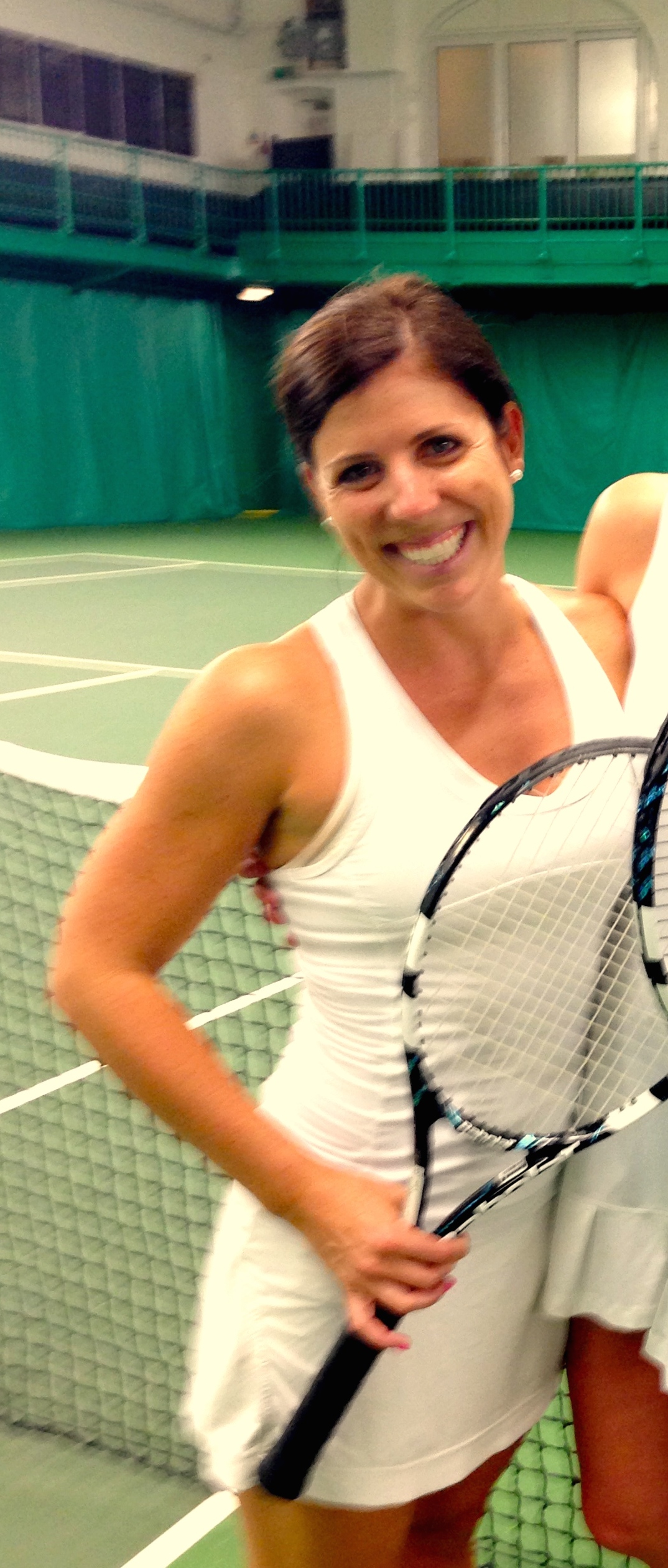 I am a very outgoing person who will make sure you are working hard and having fun! We can customize the lesson however you want but I like to make sure we do a variety of strokes and games during our time together.
read more »
08/19/2017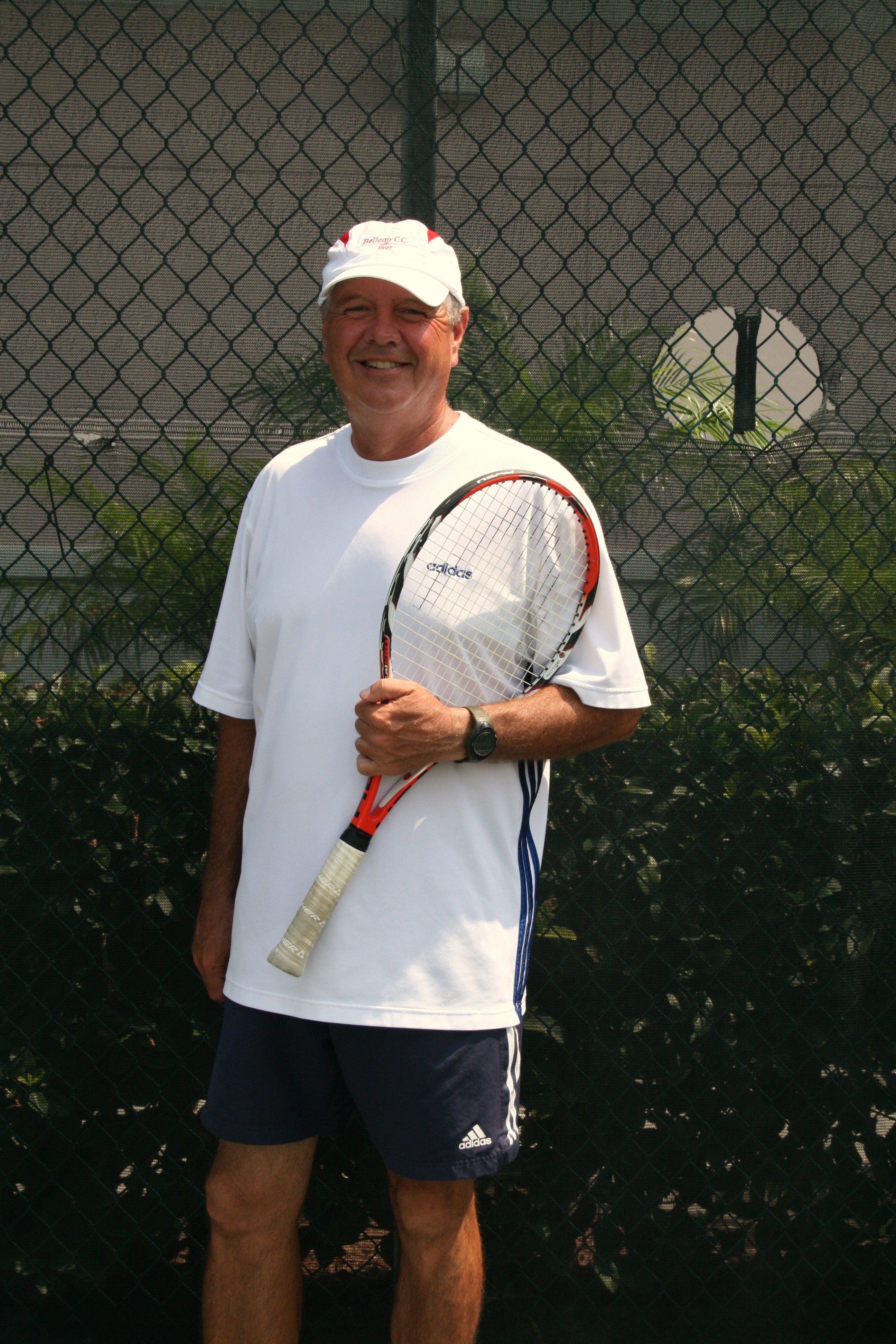 I've been told by many students that I am patient with a good sense of humor. We always get results.
read more »
11/27/2016
Magnuson Resort Marina Cove
Learn Tennis or Improve your game in 2015!!!Featured Programs for 2015!!! - all under the instruction of Bill O'Brien, PTRPrivate Lesson Special....6, one hour private lessons for $225 or 6, 30 min lessons for $125 "Have some fun, and improve your game with the instructional system that works!!!" -Bill O'BrienAs always, the first lesson is FREE for all new students. Come experience the "Percentage Tennis Differenc...
04/07/2016
Highly energetic,motivated and experienced tennis pro who has professionalism and personal integrity.Achieving practice goals through hard work, motivation and confidence in the player's abilities.Certified tennis coach through the National Sports Academy (NSA) in Sofia, BulgariaHead coach at Santa Barbara School of Tennis and Dimitar Tennis Academy in Santa Barbara, CaliforniaCompleted USTA 10-and-Under-Tennis wo...
03/03/2015
Saint Petersburg Tennis Center
Cardio Tennis classes offered Monday @ 7pm & Wednesday @ 6pm. Classes are one hour long and all drills and games are performed to great music. Drills are specifically designed to be fun, challenging and to get you moving and your heart rate pumping. . Want to earn FREE classes? Bring a friend and that class is FREE for you. Purchase a Cardio Card and also earn FREE classes. Call for more details. Don't wait un...
03/03/2015
Barlett Park
Hello Fellow Tennis Enthusiasts,Come join me for a FREE complementary tennis lesson to see if I can help you improve your tennis game. I also conduct Cardio Tennis classes--heart pumping tennis fun and a great cardio workout--every Tuesday and Thursday evenings and Saturday mornings. Call me and find out how you can get FREE classes.I teach at the historic St. Petersburg Tennis Center in beautiful Barlett Park nea...
02/23/2015
USPTAcertified tennis professional offering lessons from Quickstart toadvanced (4.5) levelfor adults and children.Tennis credentialsinclude: Former College Coach,four yeartennis scholarship recipient,and over20 years teaching experience, Local florida resident...Ifyou would like to exercise,have fun, learn to play tennis orspruce up your game,please email for a single lesson or a group of lessons.AvailableFeb 2014...
02/05/2011
TampaBayAreaTennis.com
We have the best instruction in The Tampa Bay Area and the price is right!!!Currently offering lessons at several Bay Area Locations. Beginners to Advanced players. Children to Seniors, all welcome. Call Coach Charles Today 727-278-7931.Develop a Passion for Tennis Now!!!!
02/05/2011
TampaBayAreaTennis.com
Very reasonable cost! We will find a plan for you! We work with Beginners to Advanced Players, 5yrs old to 110yrs old. We make Tennis Fun and a great way to Get Fit!Student writes:Deciding to take up tennis at age 40, my initial goal was to lose weight. I started lessons with Charles as an adult beginner with no prior experience of the game. His professionalism, positive outlook and knowledge of the game motivated...
04/14/2010
ARE YOU NEW TO TENNIS OR BEEN PLAYING FOR YEARS??LOOKING TO JUST GET SOME EXERCISE OR FINE TUNE YOUR EXISTING SKILLS?? LIFE IS TOO SHORT TO NOT HAVE FUN ON THE COURT!!I CAN PROVIDE YOU WITH THE COACHING AND TECHNIQUES YOU WILL NEED TO ADVANCE YOUR PLAY WHETHER YOU ARE A RECREATIONAL OR COMPETITIVE PLAYER!!TENNIS LESSONS ARE AVAILABLE ON VARIOUS PUBLIC COURTS THROUGHTOUT THE ST. PETERSBURG AREA.PLEASE CONTACT ME FO...
03/13/2010
St. Petersburg and Tampabay
Usnta Tennis Instructor Rita - Accepting New Clients - Saint Petersburg Florida - Tampa Bay areaSpecializing in Beginner Lessons after 8 weeks students get to try the Ball machine for last lesson. Adult, Teen and 6 year olds.My Tennis Court or Your Tennis Court! Advance Drilling private, Tournament strategy and Mix Doubles and League strategy.Contact Usnta Tennis Instructor Rita (727) 403-3482 email TennisProRIta@...
Browse other cities in Florida