Tennis Lessons in Studio City, California
06/18/2018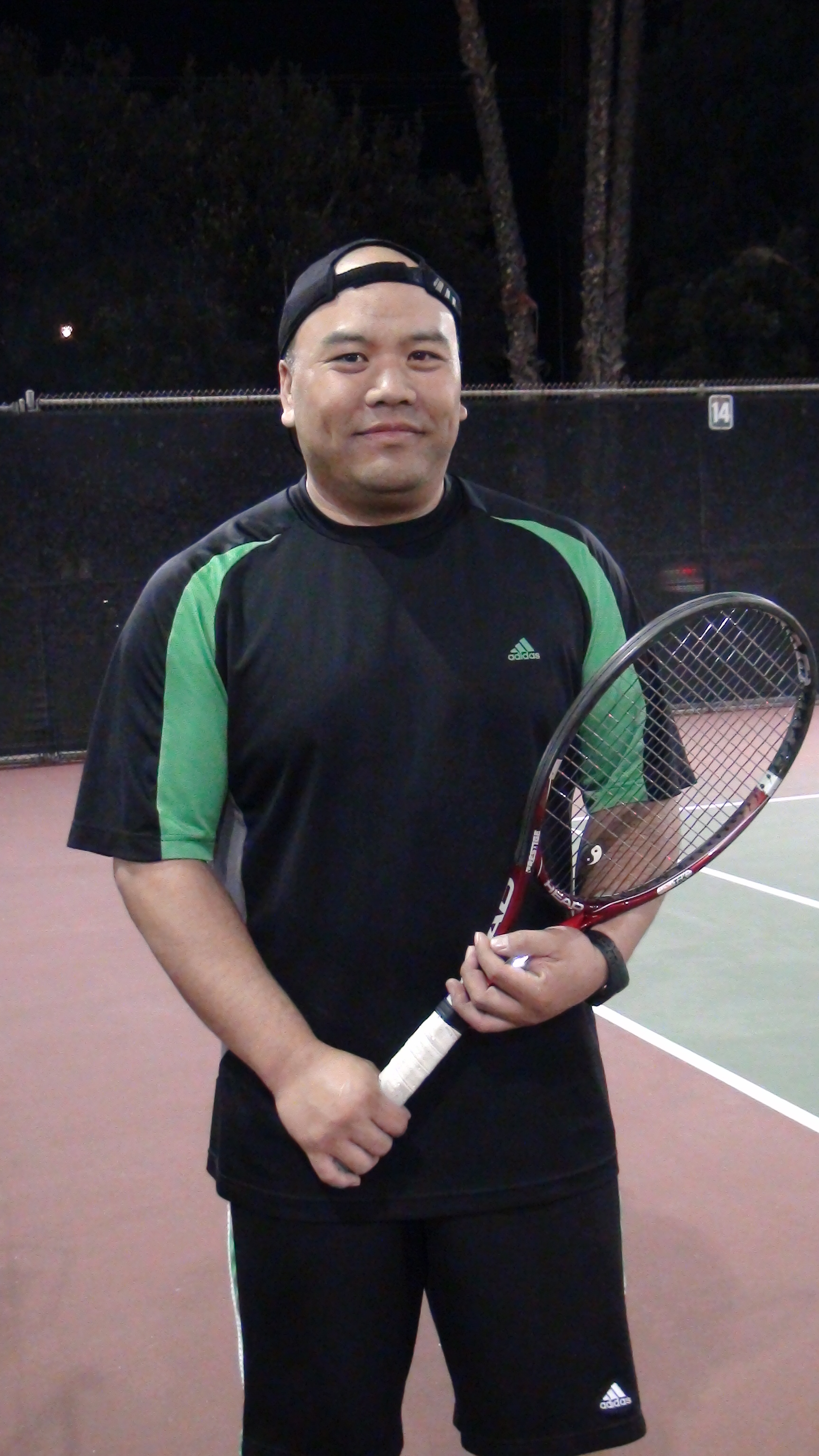 I believe that tennis is a sport you can play for a lifetime; I teach with that goal in mind. Part of the key to that ideal is understanding your own game and being able to maximize it when you're out on the court. I help my students understand and encourage t...
read more »
11/27/2016
Studio City/Sherman Oaks/ Burbank
Power Tennis has arrived to the courts near you! We are a group of tennis professionals who provide a wide variety of tennis clinics (Cardio Tennis, Adult Clinics (2.0-5.5 level), and Kid's Clinics (Beginners through Competitive Juniors). We also teach private tennis lessons and tailor the sessions based on your specific goals. We will give you the tools and confidence to reach your true tennis potential! We accum...
11/27/2016
Call me for quality tennisinstruction or intense work out sessions on the court. I am USPTA certified andhave 8 years of coaching experience. I have worked with total beginners and topranked juniors alike. The USTA officially recognized me as one of the top 100Junior High Performance Coaches in its 2007 yearbook (page 25 --http://dps.usta.com/usta_master/missourivalley/doc/content/doc_32_931.pdf?4/5/2007%207:33:46...
03/03/2015
Los Angeles
NEW AND IMPROVED AFTER SCHOOL JUNIOR PROGRAM !!!MONDAY TO FRIDAY3PM TO 4PM BEGINNER CLASS 4PM TO 5PM INTERMEDIATE CLASS5PM TO 6PM ADVANCED CLASSWWW.TENNISPROZONE.COM
03/03/2015
Weddington Tennis Center
Learn to Play Like The Pros with the creator of Modern Tennis Methodology, former tour player and world-renowned coach to top pros and celebrities, Oscar Wegner. Oscar is available for private lessons and clinics in Southern California. For more information visit www.tennisteacher.com or call 818-849-5683.
02/23/2015
Studio City,Sherman Oaks,Burbank,& NoHo
Tennis Lessons at The Beverly Garland (Tennis Center) 4222 Vineland Ave • No. Hollywood, CA 91602Private Lessons $55.00 per hourHitter Rate $45.00Please call or e-mail for available times, & Semi-private lessons are available.Ulysses "U.J." NeriUSPTA Tennis ProfessionalThe Riviera Tennis Club PROQuickStart TennisPrince PRO Team818-648-6881 cell/text
02/23/2015
Studio City/Toluca Lake and Pasadena
-PRIVATE & GROUP LESSONS AGES 4+-Fun 1-2 hour drills and games focused on improving overall technique and reinforcing good footwork and court strategy.Lessons take place inStudio City at the Weddington Tennis Club, Toluca Lake Tennis Center or aprivate tennis court near you. Transportation may be provided (pick up/drop off/both) Lessons (Group/Private)Hello! My name is Ekaterina and I have been playing tennis...
02/04/2015
Weddington tennis
TENNISPROZONEAFTER SCHOOL JUNIOR PROGRAM 3PM TO 7PMBEGINNER (4 TO7 YEARS OLD) 3PM TO 4 PMINTERMEDIATE (7 TO 11 YEARS OLD) 4PM TO 5 PMADVANCED (11 TO 17 YEARS OLD) 5 TO 7 PMWWW.TENNISPROZONE.COM
09/18/2012
Come Get Your Game On !!!! If you're looking to have fun and improve your game at the same time then I've got what you need. Whether your a beginner or advanced player I can show you all aspects of the game. We can work on your technique, your mental attitude or I can simply get you up and running for the pure fun of just hitting the ball. Privates are $45 in the off hrs. Group rates also available just add $10...
09/23/2010
Los Angeles
TENNIS PRO ZONE in Studio City is offering FREE Tennis Try-out in NovemberJuniors Friday November 20 & 27 3 to 4 pm - 4 to 6 years old 4 to 5 pm - 7 to 9 years old 5 to 6 pm - 10 to 12 years old Ladies Tuesday November 17 & 24 - 9am Thursday November 19 & 26 - 9am Men Wednesday November 18 & 25 - 7 pm REGISTER NOW IT'S FREE and IT'S FUN - ALL LEVELS WELCOME You need to register at least 48 hours pr...
04/20/2010
Calabasas
http://calabasastennis.comPrivate Tennis Lessons in CalabasasPrivate LessonsWhether you are interested in improving your state or national ranking, climbing your club ladder, or just getting better... Private lessons are the best way to get your game to the next level...Group ClinicsHave fun with your friends and join up for a youth or adult clinic. Serving up to four players on one court at similar levels... get ...
Browse other cities in California